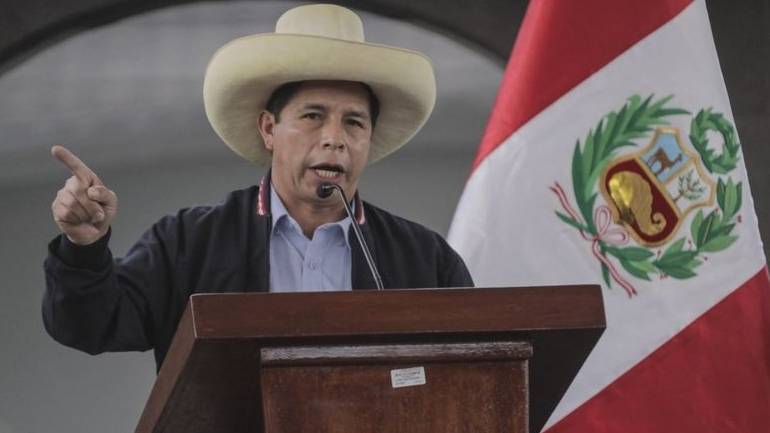 After a long debate, Peru's electoral commission declared Pedro Castillo, a farmer's son, former schoolteacher and trade unionist from the left-wing Free Peru party, the winner of the 6 June second round of the presidential election.
He won by a narrow margin, with 50.12% or 4,4058 more votes than his rival, the Liberal Keiko Fujimori.
Fujimori continues to believe her victory was stolen from her, citing the disproportionate number of votes cast for Castillo in parts of the country, although international observers, including American and British observers, have declared the election free and fair.
"Hopefully the truth will come out sooner or later," she said, adding that she was forced to obey the law and admit defeat.
What's in store for Peru?
Pedro Castillo rose to prominence four years ago when he led a national strike that forced the then government to increase wages, but he was not considered the favourite in the current race until recently.
During the election campaign, he assured his supporters: "There will be no more poor people in a rich country". Castillo himself has promised that he will give up his presidential salary and live as before on his teacher's income. "This is Peru's first poor president," expert Hugo Otero told Agence France-Presse about him.
In a speech to supporters who greeted him outside the electoral office on Monday evening, he called for the unity of the nation. Castillo said he was not offended by the outbursts against him and hoped to work with Fujimori so that, he said, the country could develop.
Analysts have called Castillo, 51, the most left-wing president in Peruvian history. However, unlike Hugo Chavez and Nicolas Maduro in neighbouring Venezuela, he does not preach militant anti-Americanism but instead focuses on the social and economic sphere.
In his election programme Castillo has promised to create one million new jobs through infrastructure projects, import substitution and support for small businesses. He also intends to nationalise the mining and oil industry and raise taxes on wealthy Peruvians.
In recent weeks he has toned down some of his left-wing rhetoric by focusing on economic stability.
The new president wants to fight crime by introducing the death penalty in the country, which would require Peru to withdraw from the American Convention on Human Rights, known as the "San José Pact".
Castillo has previously said he would give "72 hours to collect" foreigners who are in Peru illegally and, in his view, commit most crimes. He did not point to anyone in particular, but was likely referring to the hundreds of thousands of Venezuelans fleeing economic hardship.
A staunch Catholic, he opposes same-sex marriage, abortion and euthanasia.
Both the US and opposing Venezuela in the region congratulated Castillo on his victory. "We value our close ties and hope that under President-elect Pedro Castillo they will strengthen even more," the US embassy in Lima tweeted.
Venezuelan leader Nicolas Maduro wished his neighbour "much wisdom" and said he was keen to interact with him "hand in hand".