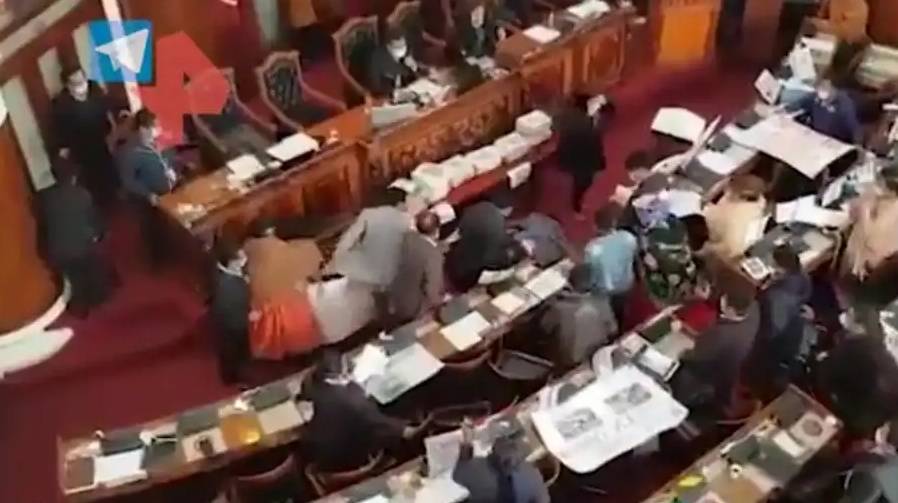 There, the head of the Interior Ministry spoke on the coup d'etat case in 2019. His words and the shown video displeased the opposition, and the pro-government bloc stood up for the minister.
The head of the Ministry of Interior, Eduardo Del Castillo, showed a video while talking about the causes of the 2019 coup d'état. The opposition did not like his report. Deputies began shouting their disagreement with the official. The minister was defended by the pro-government Movement to Socialism.
One of the critics jumped up from his seat and used his fists. Representatives of the ruling party intervened and a scuffle broke out near the rostrum. The footage shows the parliamentarians kicking and punching each other and falling to the floor. Several people are trying to separate them at once. A fight broke out among the separators – women MPs Tatiana Agnese and Maria Alanoka grabbed each other by the hair.
The session of the parliament was suspended. The members of parliament who had fought apologized, and the head of the Ministry of Internal Affairs finished his report after a short break.