The Impact of the Debt Ceiling on Americans Relying on Social Security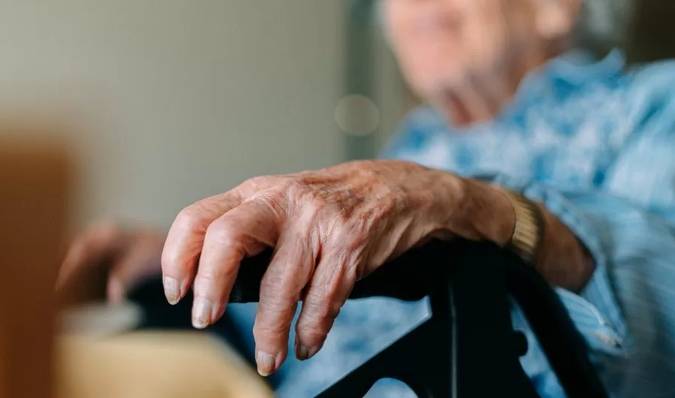 As the US grapples with a potential political impasse over the debt ceiling, concerns arise about the potential for severe economic turmoil. However, a significant portion of the population, which heavily depends on government support to meet their financial needs, appears to be unprepared and lacks contingency plans.
Gathered in the base of a tower near the Brooklyn Bridge, a monthly book club brought together a group of seniors with their white hair shining. These individuals are part of the vast population of nearly 70 million Americans who rely on Social Security, a vital government program providing monthly assistance to retirees and the disabled.
Each month, the Social Security program disburses over $115 million in payments, providing an average of $1,700 per person. However, this crucial support is now in jeopardy as President Joe Biden and Republican leader Kevin McCarthy struggle to reach a consensus before the United States exhausts its funds to meet financial obligations.
With authorities cautioning that the critical moment could occur in under a fortnight, the elderly residents of Southbridge Towers expressed their concern while closely monitoring the ongoing negotiations. However, when asked if they had made any preparations in the event of a US default and the potential disruption of their Social Security benefits, the seniors seated around the plastic table responded with a collective display of confusion and uncertainty.
82-year-old Norman Manning confidently stated:
"That scenario will never come to pass. It would be absolutely catastrophic."
Mr. Manning is not the only one placing his bets on a resolution that would enable the US to continue borrowing money.
Financial markets, for the most part, remain optimistic despite occasional signs of investor unease, such as reduced demand for certain types of US debt. Even when the key Republican negotiator abruptly left a closed-door meeting with White House representatives last week, causing concern, the stock market only experienced a slight dip.
Ian Bremmer, the president of political consultancy firm Eurasia Group, cautioned that even if a deal is reached between both sides, there may be substantial hurdles to overcome before Republicans in Congress are willing to vote in favor of it. This potential delay could further escalate the risks for the US. Bremmer stated:
"Things are likely to deteriorate before they improve."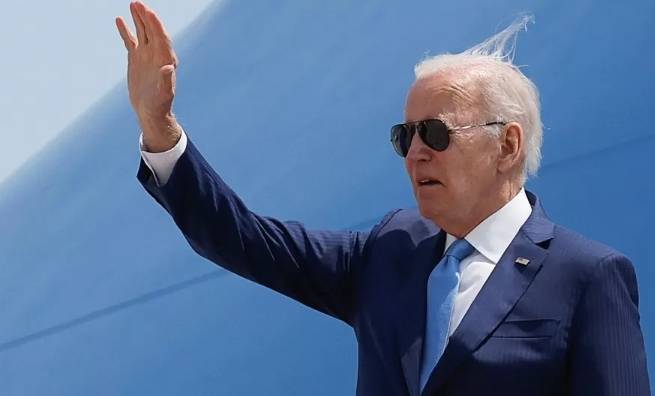 In the absence of an agreement, the White House has issued a stark warning that a government default would lead to significant disruption in government operations, affecting pensioners, government employees, and military personnel who rely on regular payments. Furthermore, it is anticipated that financial markets would experience significant turbulence and instability.
Experts warn that a prolonged deadlock could trigger an economic downturn comparable to the 2008 financial crisis, resulting in widespread job losses and the loss of trillions of dollars in wealth across financial markets. A recent Ipsos/Reuters poll revealed that three out of four Americans are concerned about the potential personal financial consequences of such an event.
Despite the gloomy forecasts, there is a lack of certainty regarding the exact consequences of a default, and government agencies have remained tight-lipped about their preparations, leaving many in the dark. When questioned about whether they have informed Social Security recipients about the potential risks, the Social Security Administration redirected inquiries to the Treasury Department. However, the Treasury Department did not provide any response or comment, and the Department of Health and Human Services, responsible for administering programs such as food benefits for the needy, also remained silent on the matter.
Government worker unions have expressed their concern over the lack of guidance provided to their members regarding the potential outcomes of a default. Daniel Horowitz, deputy legislative director for the American Federation of Government Employees, representing a significant number of federal and DC government workers, stated that even the government itself seems uncertain about the exact consequences. He likened the situation to the Titanic approaching an iceberg, emphasizing the urgency and potential severity of the impending crisis.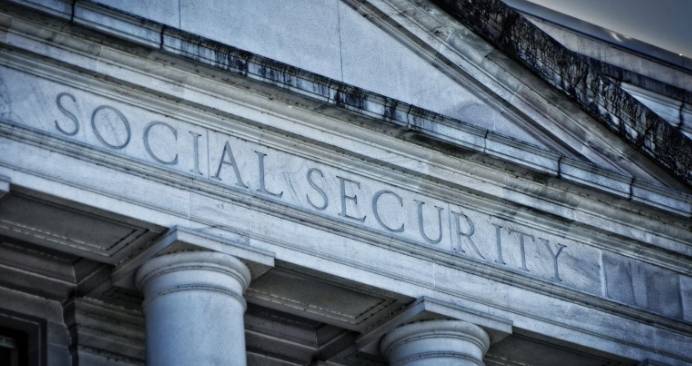 While understanding the government's reluctance to unnecessarily alarm seniors, Max Richtman, president and chief executive of the National Committee to Preserve Social Security and Medicare, stated that his organization has been actively working to raise awareness among its millions of members and supporters regarding the potential risks associated with the debt ceiling situation. Despite the expectation of an eventual agreement to raise the debt ceiling, the organization believes it is crucial to ensure that individuals are informed and prepared for any potential impact.
Encouraging preparedness among its members, Max Richtman stated:
"We advise our members to set aside some savings as a safety net in case the situation does not improve in the coming weeks."
He emphasized that individuals with fixed incomes often have limited financial flexibility. Robin Warshay, a member of the book club, expressed her concern about the potential delay in her Social Security payment and acknowledged that she may need to rely on her savings to cover her expenses.
Concerned about the potential ripple effect on businesses and the economy if people's spending power suddenly freezes, she maintained a sense of hopeful optimism that the ongoing talks in Washington would result in an agreement. She emphasized the importance of politicians reaching a resolution, stating:
"If they want to secure re-election, they better find a way to reconcile."
Analysts caution that even if a deal is reached, it could still result in economic hardship depending on its specific terms. Republicans are pushing for significant spending limitations and modifications to certain benefit programs.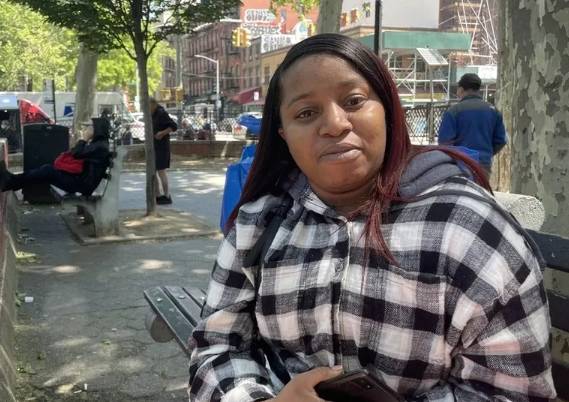 While President Biden has rejected several of the Republican proposals, he has expressed a willingness to find common ground, emphasizing that there is no other option but to come together. Arzu Deiker, a home health aide in New York who relies on government assistance to purchase groceries for herself and her children, expressed her concern about the potential threat to that support, whether it be through a default or a negotiated deal. The 29-year-old shared her fears, stating that it would have a significant impact on her.