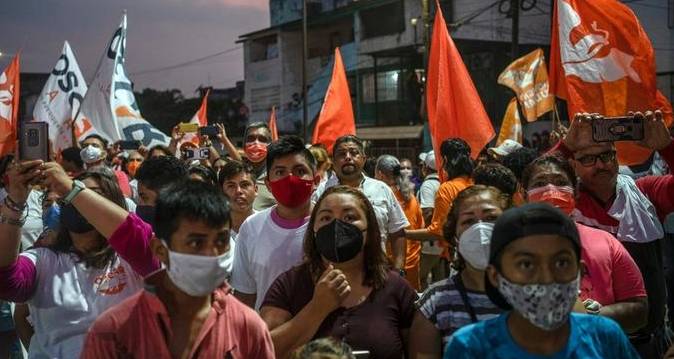 Parliamentary, regional and communal elections are taking place in Mexico. On Sunday, June 6, citizens elect 500 members of the House of Deputies and governors of 15 of the 32 states, as well as members of regional parliaments and members of local governments. Some 95 million voters are eligible to participate in the elections.
The election campaign took place in a pandemic environment and was marred by numerous acts of violence. Attacks on election contestants were carried out almost daily throughout the campaign, and 90 politicians have been victims since September 2020. Thirty-five of them, according to the Etellekt Institute, intended to run for office.
Mexican President Andrés Manuel López Obrador urged citizens to take an active part in the vote and stressed that the government guarantees its security. The general elections are considered a test of voter sentiment and for the president. in office since the end of 2018. His government coalition seeks to maintain its position in the lower house, where it has two-thirds of the vote.