World's first foldable iPhone unveiled – made without Apple and fully functional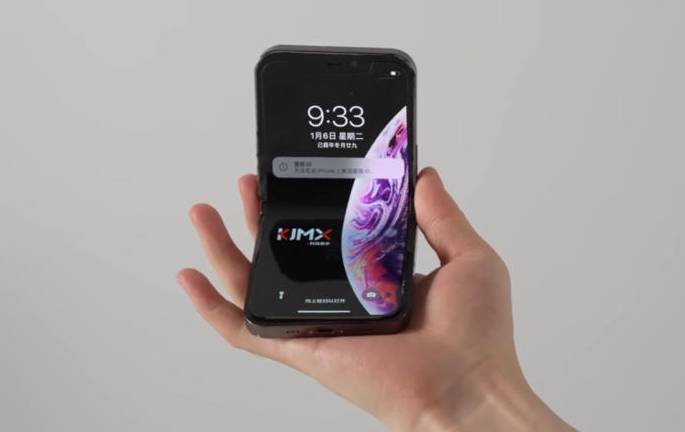 The authors of the Chinese-language YouTube channel Aesthetics of Technology set themselves the goal of making a folding iPhone modeled after the Samsung Galaxy Z Flip. It took them about 300 days to implement the idea, but the result is impressive: a workable device that retains a lot of original components. The authors called their project iPhone V.
From the very beginning, the authors of the project decided to use the original iPhone display, but it took a lot of work to remove hard parts from it to make the screen flexible. By itself, the OLED matrix in the iPhone can bend, but other elements of the screen are not designed for this, but enthusiasts were able to solve this problem.
Next, a new flexible cable was connected to the display, which does not fail when bent, unlike the original one. Hinges had to be used third-party. The design from the Galaxy Z Flip did not fit – it bends the screen too much, but the design of the new Motorola Razr turned out to be successful, which leaves a gap of almost 8 mm between the halves of the display. Another challenge was the layout of the iPhone parts – they had to fit in two doors, sacrificing a wireless charging module and a battery, which had to be replaced with a small battery of only 1000 mAh.
Finally, when the foldable design itself demonstrated overall performance, the authors of the project realized that the flexible design of the smartphone should also be reflected in the interface. As a workaround, an unofficial add-on for iOS was chosen, which splits the screen and allows you to display two applications at the same time. Of course, to use it, I had to use iOS with a jailbreak.