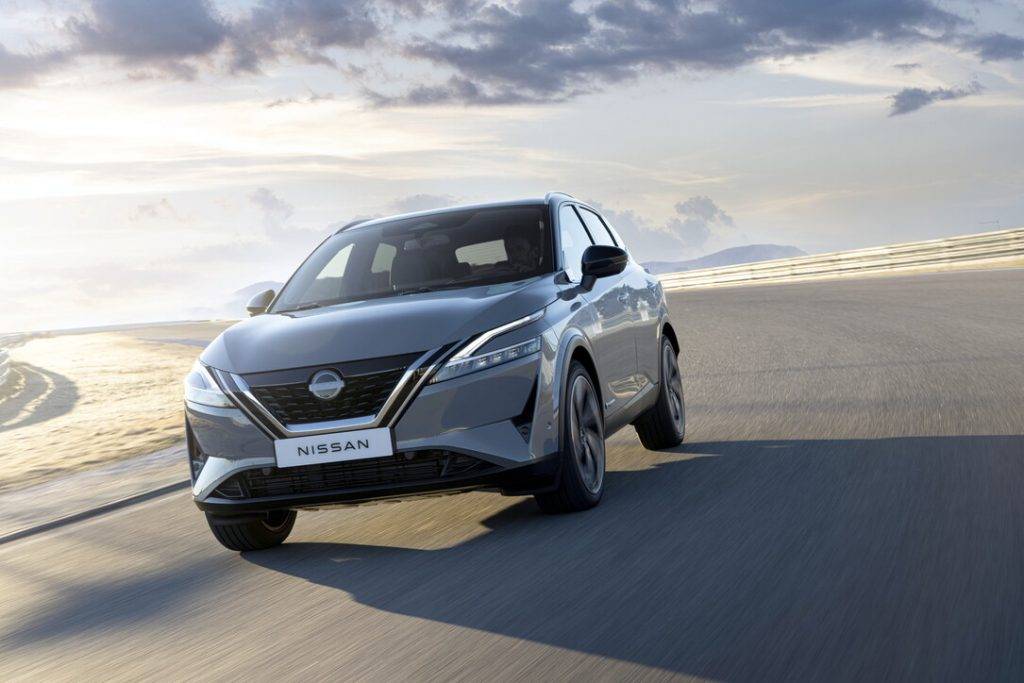 The 158 hp 1.5 turbo petrol engine feeds the 190 hp electric motor and only the latter transmits power to wheels
It is called e-power and the innovative Nissan hybrid propulsion system that is based on electric motor and thermal motor, but reversing their traction supply.
Mounted on the new Qashqai, the hybrid powertrain rests on a 1.5 turbo petrol engine from 158 hp that feeds the 190 hp electric motor and the latter transmits power to the wheels.
Nissan has launched this exclusive technology for electro-controlled mobility in 2017 in Japan, but now also arrives in Europe, increasingly in ferment on the front of election. The innovative e-power system in practice consists of a 100% electric motor moving the wheel wheels and a thermal engine that produces energy, ensuring brilliant and progressive acceleration typical of electric vehicles, thanks to the pair of 330 Nm immediately available, ad Every regime and in every circumstance. The energy produced by the thermal motor goes to the inverter and this transmits it to the battery, to the electric motor or to both of them.
The advantage in terms of practicality is given by the fact that there is no need for charging to the plug, such as plug-in hybrids on the market (and but more efficient). To fill up with energy on qashqai e-power just fill the gas tank. Under no circumstances is the thermal power transmitted directly to the wheels. The energy regeneration phase is obtained when the accelerator pedal is released or the brake is activated, thus recharging the battery. On this model there is also the e-pedal function, which allows you to accelerate and brake using the only accelerator pedal.
Nissan Qashqai E-Power will arrive on European markets by next June. It will support the two current Mild Hybrid petrol (140 and 158 hp) Mild Hybrid engines, equipped with manual or automatic xTRONIC and two or four-wheel drive traction. Prices still to be formalized.