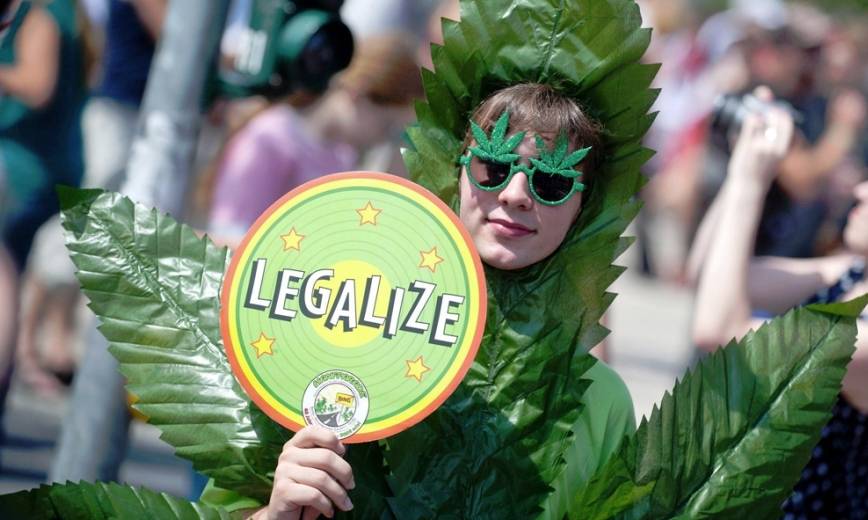 Members of the Mexican House of Representatives have approved legislative changes to allow the use of marijuana by adults for recreation and entertainment. 316 parliamentarians voted "for", 129 "against", 23 abstained.
The adopted amendments will allow residents of the country over 18 to carry up to 28 grams of cannabis for personal use, as well as to grow six to eight cannabis bushes at their place of residence. Violators of the provisions of the law face fines and imprisonment.
Marijuana lovers welcomed the MPs' decision.
Luis Martinez, journalist: "Perhaps people are not so comfortable and comfortable buying cannabis in the markets. As you know, there is violence and corruption. There is information, there are books on cultivation. So why not sow, not grow this plant "This will end the chain of violence and corruption."
Alan Santiago, smoker: "Selling marijuana is a drug market. But if cannabis is legalized, I think there will be a little less crime in Mexico."
Some organizations, however, have criticized the fact that marijuana possession is not completely decriminalized.
Jose Rivera, member of the movement to legalize marijuana: "The authorities just slightly changed the law on the use of marijuana for medical purposes. It's a softer ban, but it's the same law with a different name."
The final decision on cannabis will be made by the Senate. Voting must take place by April 30th. After Canada and Uruguay, Mexico will become the third country in the Americas to legalize marijuana. The Mexican authorities expect to undermine the powerful drug cartels by regulating the circulation of cannabis.