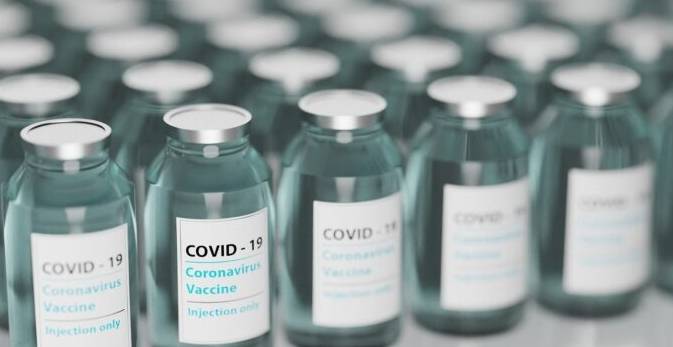 After Pfizer said it had identified the first confirmed cases of fake versions of BioNTech's Covid-19 vaccine in Mexico and Poland, the Wall Street Journal, President of the National Council for Private Security, Raul Sapien Santos, urged authorities to take action. because fake vaccines could spark a rise in infections and deaths from Covid-19.
"Mexicans are at risk of dying not only from Covid-19, but also from the use of apocryphal vaccines, which do not contain a real solution to fight the virus," he said.
A few weeks ago, the president of CNSP recalled, it was revealed that organized crime had falsified the logos of medical institutions and recognized laboratories to create clinical laboratories, now Pfizer claims that "it analyzed the vials confiscated by the authorities in the course of independent investigations and it was confirmed that they contained a fake vaccine. The bottles found in Mexico also had a fake label, "the pharmaceutical company said.
For its part, the Nuevo León Health Secretariat explained that the jars that were in simple refrigerators had different batch numbers from those sent to the state and had an incorrect expiration date.
Earlier, CNSP warned citizens about the existence of fake vaccines against Covid-19, which were offered over the Internet, later the Secretariat of Health of Nuevo Leon said that about 80 people received a fake vaccine at a cost of about 20 thousand pesos per dose.
Lev Kubyak, vice president and head of security at Pfizer, explained this situation by saying that "everyone on the planet needs it (the vaccine). Many people desperately need it … (but) we have a very limited supply, an offer that will increase as other companies enter the vaccine business. Until then, there is a great opportunity for criminals, "he warned.
In this regard, the president of CNSP believes that "we are facing an extremely serious problem, as criminals, in addition to kidnapping, extortion or home robbery, now falsify the logos of medical institutions and laboratories recognized as such. apply vaccines against spells that endanger the victims' immunity. "
Mexico is currently investigating the shipment from Russia of some 6,000 doses of the alleged Sputnik vaccine, which were seized from a private plane bound for Honduras. The authorities have not established whether the vaccines are genuine, The Wall Street Journal notes.
The latest results are efforts by law enforcement and drug manufacturers such as Pfizer, Moderna and Johnson & Johnson to crack down on criminal activity related to Covid-19 vaccines.