Tesla recalls more than 350,000 vehicles in the United States for risks with the autonomous driving system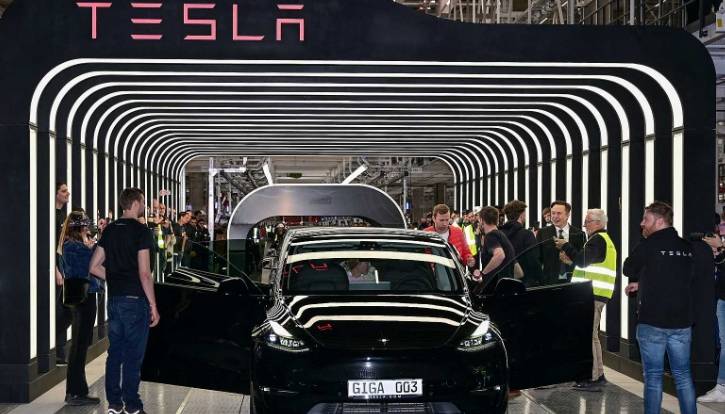 The stock market has responded and the company's shares have dropped by 1.6% on Thursday afternoon.
The software enables the vehicle to "exceed speed limits or go through intersections illegally."
The electric car manufacturer, Tesla, has declared that it will recall 362,000 vehicles in the United States. This follows after US regulators stated on Thursday that the autonomous driving system embedded in the vehicles does not conform to traffic regulations sufficiently, creating a potential risk of accidents.
According to a statement from the National Highway Traffic Safety Administration (NHTSA), Tesla's software permits the vehicle to "exceed speed limits or go through intersections illegally," thereby elevating the "risk of accidents."
After the announcement, Tesla has stated that it will provide a complimentary software update, and the electric vehicle manufacturer has asserted that it is unaware of any injuries or fatalities that may be associated with the issue that regulators have identified. Furthermore, Elon Musk's company has revealed that it had received 18 warranty claims.
NHTSA has asked Tesla to recall the vehicles
The recall pertains to the 2016 to 2023 Model S and X, the 2017 to 2023 Model 3, and the 2020 to 2023 Model Y. These are vehicles fitted with the FSD Beta software or awaiting installation. Although NHTSA has requested that Tesla perform the recall, the company has stated that it disagrees with the regulatory authorities' assessment.
The setback to Tesla's automated driving initiative has emerged approximately two weeks prior to the investor day on March 1. During this event, Chief Executive Elon Musk is projected to promote the electric vehicle manufacturer's artificial intelligence capacity and its strategies to broaden its selection of vehicles.
Furthermore, the NHTSA is conducting an ongoing investigation that began in 2021. The investigation covers 830,000 Tesla vehicles fitted with the Autopilot driver assistance system that were involved in a sequence of collisions with stationary emergency vehicles.
As per the NHTSA, circumstances where the problem may arise involve passing or turning at specific intersections when a yellow light is displayed, as well as switching lanes outside of certain designated turning lanes to continue moving straight ahead.
The stock market has responded, and the company's shares dropped by 1.6% on Thursday afternoon.
This is not the first instance where the company has had to recall vehicles from the market due to manufacturing faults. By the end of December 2021, the company had recalled 475,318 electric cars in the United States of its Model 3 and Model S. The recalls were intended to address issues with the rearview camera and hood, which augmented the likelihood of accidents.