How to utilize and integrate AI in the manufacturing industry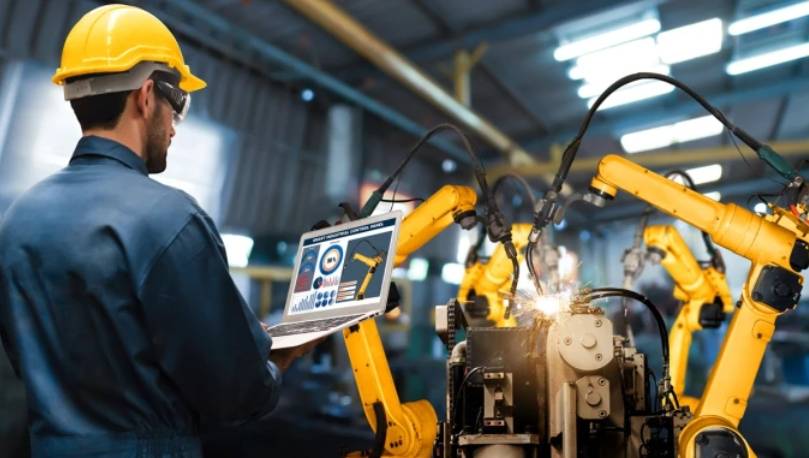 The integration of AI and the manufacturing industry: the importance of implementing this technology in a crucial sector
The manufacturing industry is constantly changing due to global economic and political fluctuations, making it crucial to have forward-thinking policies to address current geopolitical challenges and energy crises.
The Italian manufacturing industry ended 2022 with a steady growth in turnover of 2.1%, with particularly strong performance in the construction products and materials sector (+7%), fashion (+5.8%), pharmaceutical (+5.2%), and mechanical (+4.8%) industries.
However, the end of 2022 saw a significant slowdown which is expected to continue into the first quarter of 2023, resulting in a decrease in turnover.
The future outlook for the manufacturing industry
Given this uncertain future outlook, it is crucial to take advantage of the opportunities presented by the green and digital transitions in the manufacturing industry. Sustainability and innovation should be seen as opportunities, not costs, to drive intelligent, competitive, digital, green, and resilient production for the benefit of Italian and European economic prosperity. This requires making business models agile and adaptable to sudden changes and investing in the training and upskilling of human resources, due to a shortage of digital skills and digital literacy.
Data sharing, IT security, and AI will play a crucial role in facilitating communication between the players in the manufacturing industry and Italian and European political representatives. The goal is to strengthen the industry and capitalize on both challenges and opportunities in the medium term.
The benefits of using technology in production processes, including cost savings, improved consumer relations, and inter-company collaboration, have been documented by ISTAT. According to ISTAT, the most commonly used technology in the Italian manufacturing sector is the Cloud (61.9%) for online storage and sharing. IoT is used by 36.5% and AI by 6.6%.
According to Eurostat data on new technology usage among European companies, 37% of Italian manufacturing companies utilize IoT, compared to a European average of 30%. Meanwhile, 7% of Italian companies use AI, which is in line with the European average.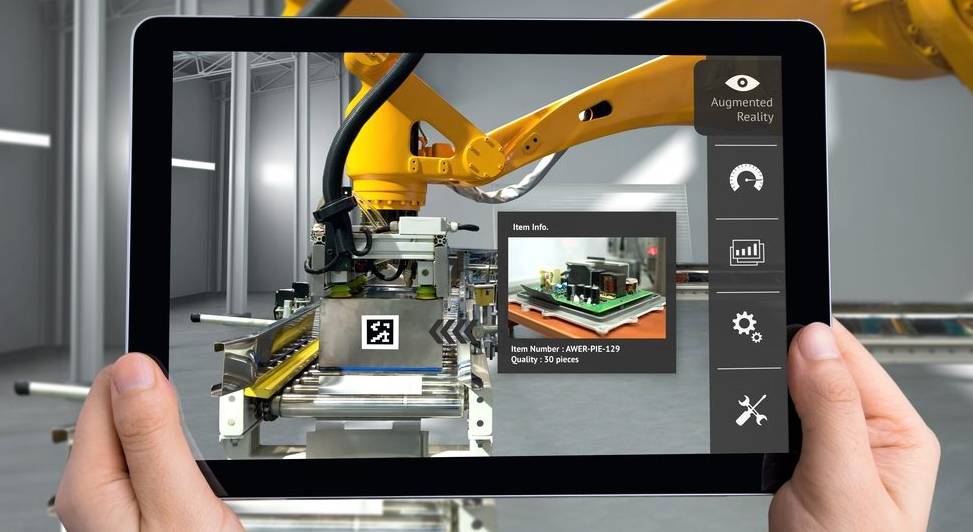 The steps for integrating AI into the manufacturing industry
Based on the data, it is clear that AI has a lot of potential for use in the manufacturing industry, but it's important to identify the priority areas of application to develop a tailored strategy.
AI has the potential to revolutionize the performance of the manufacturing industry by offering cross-functional applications, ranging from product development to quality control.
Choose predictive maintenance
By analyzing data from sensors on production machines, AI-based models can predict failures and malfunctions before they happen, enabling the timely organization of maintenance activities and component replacements, reducing the risk of machine downtime and interruptions in production. The quality and quantity of data play a crucial role in ensuring valuable analysis results.
In order to maximize the efficiency of the predictive maintenance process using AI, it is recommended to implement an Edge architecture. This allows for real-time analysis of data and quick integration of results into the process. However, security must be a top priority when designing an Edge infrastructure and devices must have secure access. It is important to note that edge devices have limited power, so workloads must be carefully defined to run machine learning applications effectively.
Optimization of critical processes and supply chain
AI can also help optimize supply chain management by predicting demand and improving resource allocation. This leads to better inventory management, reducing waste and reducing costs. With the help of AI, companies can also better manage their suppliers, ensuring that they meet their deadlines and deliver the required quality. This leads to improved customer satisfaction and a better overall production process.
Implementing AI in critical processes and the supply chain can lead to optimization and improvement throughout the entire production chain. From identifying bottlenecks in work phases and optimizing production capacity, to analyzing comparative performance, duration, costs and productivity, to automating raw material supply processes and reducing delivery times, and optimizing inventory management.
The forecasting abilities provided by AI, which are powered by self-learning through data inputs, allow for the understanding of trends in raw material prices, allowing for adjustments to purchases and businesses. Solutions based on Machine Learning, with their capability to accurately predict changes in consumer demand, make it possible to make necessary changes to production and procurement programs, ensuring better service for end customers.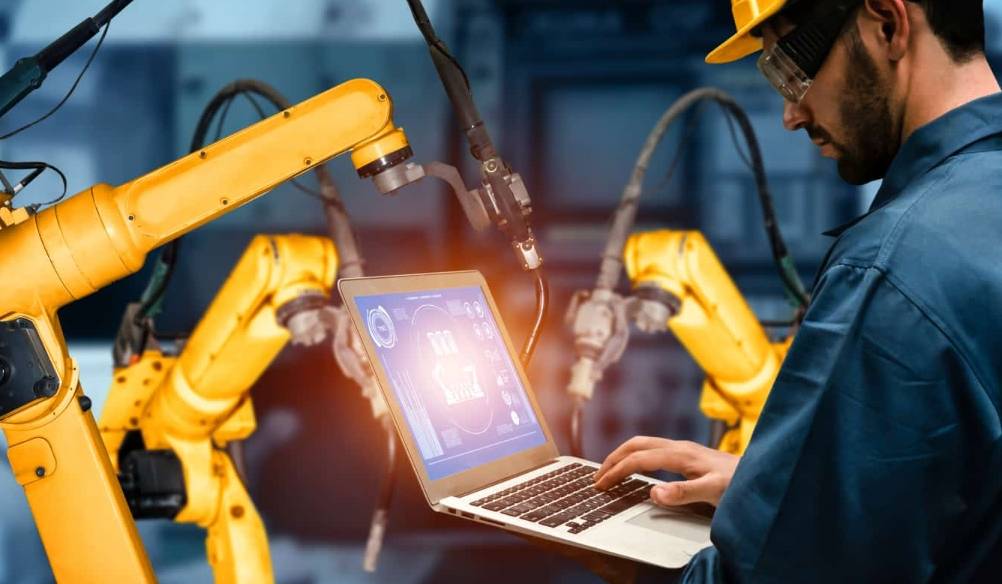 New products and quality control
By using AI techniques and digital representation of a product or service, it is possible to simulate and test the new solution before its official release. This provides a realistic representation of its features and allows for improvement based on feedback and customization to specific customer needs before hitting the market.
By combining AI techniques with digital representation of a product or service, it becomes possible to "test" the new solution before its release. The realistic representation of the product or service provides a platform for improvement based on feedback and customization to specific customer requirements prior to market launch. This process also contributes to a faster and more efficient quality control, utilizing computer vision technology. It involves not just recognizing objects in a single or series of images, but extracting valuable information for processing by constructing context around the image. However, the effectiveness of computer vision systems is dependent on being trained with a large dataset of images.
By using AI, it becomes possible to compare the output of the production process with established standards, detect and highlight any defects in real-time to the responsible operator, enabling them to make necessary changes and produce a high-quality solution.
Will investments in new technologies pay off?
AI is crucial in enhancing productivity and will have an increasingly important impact. It's vital for companies in any industry to view AI as a tool that should be used as part of a comprehensive digital strategy that takes into consideration all aspects.
However, it's important to note that investments in new technologies, such as AI, do yield returns. This is evident in improvements in employee productivity, customer satisfaction, profits, and ultimately, revenue.